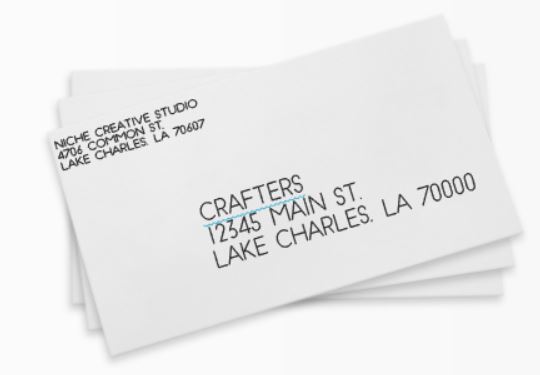 It's time to learn even more about our cameos in this continuation class from the Cameo 101. This class will cover how to use the sketch pen feature on your Cameo as well as the cut and sketch function. Attendees will learn how to use the sketch pens to address envelopes, draw designs and as a guide for weeding glitter and other items.
Friday, March 30th: 6-8pm
Instructor: Tammy
$25 plus some supplies
Supplies To Bring or Purchase:
~ Laptop
~ Cameo & accessories (cords, mat, weeding tool, etc)
~ Sketch Pens
~ Pen Holder
Remember if you are a Niche Rewards member, you receive points on your class supplies!
Things we will provide:
We will provide you with scissors, rotaries, mats, and other tools to use during class.
Previous Experience:
Completion of Cameo 101 or comparable knowledge. Contact the studio to be sure this class is right for you!
Please see our Classes page to review Class Payment & Cancellation policies.